Introduction and explanation of the new Modern Slavery journal project.
"Modern Slavery" is the general term for the collection of all the institutionalized forms of enslavement which provide foundations for each of the local regimes of Modern Civilization.
It's not that I've been bereft of ideas. One thing I try not to do is sit about the house watching movies, eating anything, and basically being four blockheads at
Modern slavery should need no introduction. Modern slavery already intrudes into every aspect of life, debasing all it touches. It is the underlying organizing principle for all major economic institutions east and west, north and south. Its support and defense are the unspoken but automatically-understood objects of all major – and the vast majority of the minor – social, political and cultural institutions. Its infrastructure and demands extend into the deepest levels of modern consciousness, coloring our dreams as well as our nightmares. Yet modern slavery is largely invisible.
Modern slavery is officially non-existent. It has been tossed down the memory hole. It is not spoken of in polite company. Every institutional and government functionary, from the lowest levels of bureaucratic purgatory to the upper levels of elite power, knows instinctively that any explicit mention of its name as a contemporary reality means instant social death within the hierarchy. It is a rare day when it is acknowledged in any public context, even by the most radical or reckless of iconoclasts. » Read more..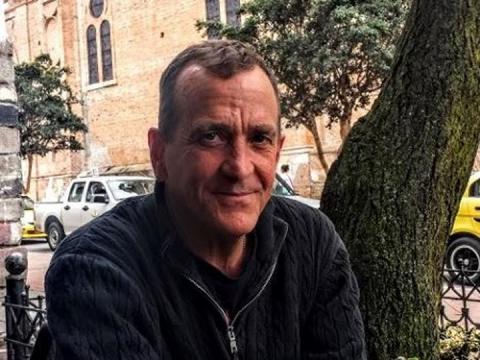 Our friend and comrade Paul Z. Simons (El Errante) has passed away apparently from a heart attack. He is survived by his 5 children, Nina, Hannah Simons, Max Errickson, and Tristan and Jack Simons.
He was born in Utah. He liked to say he was born an illegal, to an unwed mother, Ginger, in a state where is was a crime to have a child outside of wedlock. He was adopted by Daryl and Irene Simons at birth. He has 4 siblings, Steve and Robert Simons, and James and Elizabeth Ables.
To help his family deal with the financial burden of this death https://www.youcaring.com/thefamilyofpaulsimons-1155173
Nina writes that "Paul was a complex person who was loved by his friends and family, and the dozens of communities he gave voice to through his writings and adventures as a journalist. Paul was a soul searcher to the end, a fearless adventurer, a rebel, a lover, a father to myself, Hannah, Max, Tristian, and Jack. He was a brother, a cousin, an uncle, a son. Paul's death was very sudden and unexpected, he left very few worldly possessions behind. Because he was far from home when he died, there will be a substantial cost to bring his remains home. It will take the effort and contribution of his community to properly lay him to rest and give his friends and family the opportunity to mourn his loss."
Paul was co-editor for the Modern Slavery journal where much of his recent journalistic writing can be found, and he contributed to Anarchy: A Journal of Desire Armed from the '90s up to its move to the SF Bay Area in 2005. His essays are also on The Anarchist Library web site (https://theanarchistlibrary.org/category/author/paul-z-simons) and can be found on anarchistnews.org. He was involved in the Lower East Side scene in NYC in the '80s. Stories and essays from that time are collected in his Black Eye zine anthology published by LBC (https://littleblackcart.com/books/anarchy/black-eye/). In the last few years Paul was intensely involved in letting the world know more about the often anarchistic and revolutionary resistance in Rojava, while also reporting on the anarchist milieu from Paris, Athens and Sao Paulo. We always looked forward to his visits here whenever he traveled through California, which will sadly be no more. The upcoming issue of Modern Slavery will include some of his yet unpublished fiction.
Paul will be missed by many, even by those who had yet to meet him, but who have been touched by his essays, stories, interviews, poetry and fiction. We are proud to have worked with him for the last few decades. It was not always easy, but together we were able to publish much important material during that time. So long, Paul.
Jason McQuinn
(Note: The following essay was written as an introduction to the 2012 LBC Books edition of the 1983 Donald Nicholson-Smith translation of Traité de savoir-vivre à l'usage des jeunes générations under the new title of Treatise on Etiquette for the Younger Generations.)
Raoul Vaneigem's Treatise on Etiquette for the Younger Generations has, despite its epochal importance, often been overshadowed by Guy Debord's equally significant Society of the Spectacle. And Vaneigem himself, along with his wider insurrectionary and social-revolutionary contributions, has too often also been overshadowed by Debord's very successfully self-promoted mystique. As a result Vaneigem's contributions have been rather consistently underappreciated when not at times intentionally minimized or even ignored. However, there are good reasons to take Vaneigem and his Treatise more seriously.
The Situationist myth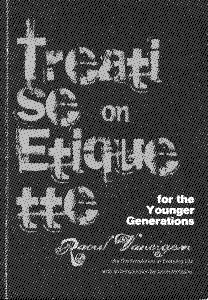 A half-century ago in 1967 two related books appeared, authored by then-obscure members of the Situationist International (hereafter, the SI). Each has made its permanent mark on the world. On the one side, a slim but dense book, The Society of the Spectacle,¹ appeared under the authorship of one Guy Debord – an avant-garde film-maker, but more importantly the principle theorist and organizer from its earliest days of the tiny "International" of curiously-named "Situationists." On the other side, a how-to book on living "for the younger generations," describing a surprisingly combative "radical subjectivity" in extravagant and often poetic language. The latter was originally entitled Traité de savoir-vivre à l'usage des jeunes générations, but was initially translated into English as The Revolution of Everyday Life,² appearing under the authorship of Raoul Vaneigem. Both books exemplified a savagely critical and creatively artistic, historical and theoretical erudition rare among the usual offerings of the then still new New Left. But stylistically the books could hardly have been more different, though they ostensibly argue for the same end: inspiring the creation of a social revolution which would both destroy capitalism and realize art in everyday life!
"In a society that has abolished every kind of adventure the only adventure that remains is to abolish that society."
Only a short year later the anarchistic (though fairly incoherent) March 22nd Movement and the charismatic "Danny the Red" (Daniel Cohn-Bendit), along with a small group of more coherently-radical, reinvented Enragés (who were protégés of the SI), helped incite spreading student protests, initially from the University of Paris at Nanterre to the Sorbonne, and then throughout France. A protest that soon led to the tumultuous – now semi-mythical – "May Days" as student strikes and street protests were amplified by a huge wave of wildcat strikes that became a general strike and severely threatened the stability of the Gaullist regime. Situationist themes more and more frequently appeared in this social ferment. They were expressed not only in SI books and pamphlets, but most importantly through increasingly widespread graffiti, posters, occupations and other interventions. "Power to the imagination." "Never work." "Boredom is counterrevolutionary." "Live without dead time." "Occupy the factories." "It is forbidden to forbid." "In a society that has abolished every kind of adventure the only adventure that remains is to abolish that society." "I take my desires for reality because I believe in the reality of my desires." "Under the paving stones, the beach." Wherever one looked the SI's slogans were urging the rebellion forward! While most other supposedly "radical" groups were peddling the same old (or the same old "new") leftist lines and rituals which usually, like the Stalinists in the French Communist Party, amounted to urging restraint and respect for their leaderships. Or at most, the urging of politically-correct, "responsible" agitation, respecting the limits of directly democratic procedures which tolerated the inclusion of Leninists, Trotskyists, Stalinists, Maoists and liberal reformists of all types, guaranteeing their incoherent impotence.
Only hints of social revolution were really ever in sight during the May Days, despite the recurring waves of violent street demonstrations and the widespread students' and workers' occupations that culminated in the massive (but in the end, frustratingly passive) general strike across France. However, even hints of social revolution are never taken lightly, as otherwise sober governing bureaucrats began to panic, and at least the thought of revolution began to be taken seriously by the general population. A survey immediately following the events indicated that 20% of the French population would have participated in a "revolution," while 33% would have opposed a "military intervention."³ Charles De Gaulle even fled at one point for safety in Germany before returning to France once he had ensured the backing of the French military. These hints of revolution were especially powerful when much of the world was watching while experiencing its own various waves of anti-war protest, constant student and worker unrest, and a creative cultural contestation that at the time (throughout the 1960s at least) had as yet no very clear limits. Then it all quickly evaporated with the excuse of new national elections welcomed by all the major powers of the old world in France: the Gaullists, the Communist and Socialist parties, the established unions, etc.
As it turned out, in the 1960s most people in France, like most people around the world, were not ready for social revolution, though a few of the more radical of the French anarchists, the Enragés and the Situationists had made a decent effort to move their world in that direction. In the end, neither the more radical of the anarchists nor the Enragés and Situationists proved to be up to the task. And the historic trajectory of radical activities through the ensuing half century is still grappling with the question of just what it will take. But it remains hard to argue that, among those who even tried, it wasn't the Situationists who were able to take the highest ground in those heady May Days in 1968.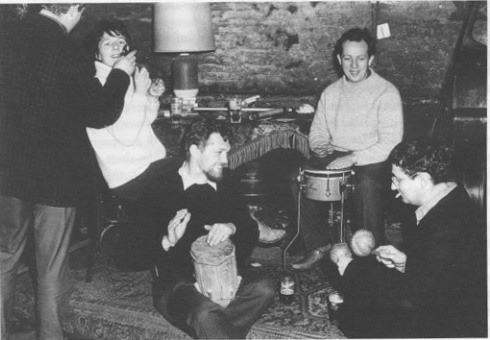 The Situationist Reality
The Situationist International, created in 1957, was a grouping of various artists from a number of tendencies – influenced by Dada, Surrealism and the Lettrists – who to one degree or another wished to suppress art as a specialized activity and realize art in everyday life. The group published a journal titled Internationale Situationiste from its beginning, founded by Guy Debord, who was the dominant (and sometimes domineering) personality within the organization. At first, the Situationist emphasis was largely a continuation of the radical Lettrist investigations into filmmaking, psychogeography4 and unitary urbanism,5 including the development of a theory and practice of creating situations, in conjunction with the practice of dérive (unplanned drifting, following the influences of one's environment) and détournement (a practice of subversive diversion, reversal or recontextualization of commoditized cultural elements). But the membership changed frequently, sometimes drastically, over the life of the organization with exclusions and denunciations becoming far more the rule than the exception. And with the changes in membership came changes in emphasis and direction. Of the original founders only Debord himself was left at the dismal end.6
Fairly early on there was an increasing split between those pushing more and more to radicalize the organization under the leadership of Debord (who after 1959 abandoned his own filmmaking for the duration), and those who intended to continue functioning as radically subversive, but still practicing, artists – like the Danish painter and sculptor Asger Jorn, his brother Jørgen Nash, the Dutch painter and (hyper-) architect Constant Nieuwenhuys. The radical artists regrouped in a number of directions, including around Jacqueline de Jong's Situationist Times, published from 1962-1964 (in 6 issues), and Jørgen Nash's Situationist Bauhaus project, not to mention their influence on the Dutch Provo movement. The poetic-artistic radicals, on the other hand, continued the SI itself under the influence of Debord's developing synthesis of Marxism and Lettrism. (Of note, a central player, Asger Jorn, left the SI in 1961. But as a good friend of Debord who continued to fund the SI, as well as being the companion of Jacqueline de Jong and brother of Jørgen Nash, his loyalties remained divided.) It was during and after the development of these original splits and the redirection of the SI that Raoul Vaneigem (in 1961) and most of the other non-artist radicals – including Mustapha Khayati, René Viénet,7 René Riesel8 and Gianfranco Sanguinetti9 – signed on to the project.
From its beginning the Situationist International fully embraced a practice of scathing critique and scandalous subversions. And at the same time, initially through the impetus of Guy Debord, the SI at least attempted to incorporate and integrate many of the more radical social ideas of the time into its critical theory. Before the SI appeared, the Lettrists had already become notorious for the blasphemous 1950 Easter Mass preaching the death of God at the Cathedral of Notre Dame by ex-seminary student Michel Mourre.10 The subsequently-organized Lettrist International (including Debord) launched its own little blasphemous attack on the aging cinema icon Charlie Chaplin in 1952, interrupting his press conference by scattering leaflets titled "No More Flat Feet." By the time the SI had settled on its final radical trajectory, explosive events like the 1966-67 Strasbourg scandal – which culminated in the funding and distribution of 10,000 copies of Mustapha Khayati's Situationist attack On the Poverty of Student Life11 by the University of Strasbourg Student Union – were inevitable. The massive SI graffiti, postering and publishing campaigns from March through May of 1968 can be seen as the culmination of this line of attack.
At the same time, the SI's exploration, incorporation and integration of scandalously radical social theory paralleled its practice of subversive scandal. Although the backbone of Situationist theory remained Marxist, it was at least a Marxism staunchly critical of Leninist, Trotskyist, Stalinist and Maoist ideology and bureaucracy, and a Marxism at least partially open to many of the more radical currents marginalized or defeated by the great Marxist-inspired counter-revolutions experienced around the world. Along with the avant-garde art movements like Dada and Surrealism, there was room for at least the mention of a diversity of anarchists and dissident non-Leninist Marxists, radical poets, lumpen terrorists, and even transgressive characters like Lautréamont and de Sade in the Situationist pantheon. It can be argued that it was the coupling of its penchant for scandalous incitements with its shift from experimental artistic practices to developing a more and more radically critical theory that made for whatever lasting success the SI attained. Certainly, the creatively subversive gestures without the radically critical theory, or the radically critical theory without the creatively subversive gestures would never have captured imaginations as did their serial combination and recombination. It should also be noted that although the SI obviously was not the creator of the May Days in 1968 France, the SI was the only organized group which had announced the possibility of events like these, and which was actively agitating for them before they occurred. Although some pronouncements by Debord and other Situationists, and some comments by enthusiastic "pro-situationists"12 after the fact sometimes bordered on megalomania, at least there were reasons for misjudgments about the SI's actual effectiveness. They were not merely figments of imagination.
The SI theorists: Guy Debord or Raoul Vaneigem
That the two most important theorists of the SI were Guy Debord and Raoul Vaneigem is indisputable. Of what their contributions (and their relative values) consisted is another matter. At first, during the heat of the struggles in France the meanings of their contributions were generally considered to be so similar as not to require much analysis. However, it didn't take long – especially after Vaneigem left the SI in 1970 – for divergent lines of interpretation to form and attributions or accusations of "Vaneigemism" and "Debordism" to begin flying in some quarters. The pro-Debordists tended to emphasize the over-riding importance of Marxism to the Situationist project, along with a resulting accompanying emphasis on sociological analysis and critique of class society – centering on Debord's concept of the spectacle. It was also from this direction that most talk of Vaneigemism seems to have come (in fact, I have yet to come across anyone claiming to similarly criticize Debord based on any ideas or analyses from Vaneigem). The so-called "Vaneigemists" seem to be lumped into this category on the basis of an alleged tendency to see potential signs of total revolt in minor or partial refusals within everyday life,13 along with a resulting exaggeration of the potentialities of radical subjectivity for the construction of an intersubjective revolutionary subject. At its extreme, the argument equates radical subjectivity with attempts at narrowly "personal liberation" or even bourgeois egoism, implying that any true participation in the construction of a collective revolutionary subject demands the complete subordination of one's personal life to a rationalist conception of revolution.14 While the former argument would seem to be largely a question of emphasis (just how important can refusals within everyday life actually be for potential social revolutionary upsurges in comparison to mass sociological factors), the latter appears to verge on the negation of most of what is distinctive and innovative within the Situationist project! At the least these conflicts reveal an underlying tension that was never resolved within the SI.
This underlying tension between the sociological and the personal, between the idea of a collective or social revolutionary project and a revolution of everyday life, still remains the central unresolved problem of the libertarian social revolutionary milieu to this day. (The impossibility of including and incorporating any critique of everyday life in the authoritarian, bureaucratic and inevitably unimaginative mainstream left is one major reason for its own steady decline.)
This underlying tension between the sociological and the personal, between the idea of a collective or social revolutionary project and a revolution of everyday life, still remains the central unresolved problem of the libertarian social revolutionary milieu to this day. (The impossibility of including and incorporating any critique of everyday life in the authoritarian, bureaucratic and inevitably unimaginative mainstream left is one major reason for its own steady decline.) The unfinished synthesis and critique of the SI is just one of many unfinished syntheses and critiques which litter radical history from 1793 to 1848, from 1871 to the great revolutionary assaults of the 20th century in Mexico, Russia, Germany, Italy, China and Spain. Certainly, as Vaneigem argues in his Treatise, there has to have always been "an energy…locked up in everyday life which can move mountains and abolish distances." Because it is never from purely sociological forces that revolutions spring. These forces themselves are mere abstract, symbolic formulations concealing the everyday realities, choices and activities of millions of unique individual persons in all their complexity and interwoven relationships.
Despite Guy Debord's increasing fascination with the austere, rationalistic sociological theorization revealed in the Society of the Spectacle, his entire commitment to the critique of art and everyday life, and his genuine search for new forms of lived radical subversion guarantee a substantial understanding of the central importance of Vaneigem's work for radical theory. Still, though I know of no libertarian radicals who deny the critical importance of Debord's work, there remain plenty who minimize, or even denigrate, the importance of Vaneigem's. What is it in Vaneigem's poetic investigations of the insurrectionary and social revolutionary possibilities of refusal and revolt in everyday life that so threaten these would-be libertarians? Could it be that these supposedly radical libertarians – whether "social" anarchists or some form or other of non-orthodox Marxists – may not be so different from the decaying mainstream left as they imagine?
Whereas Debord used his Society of the Spectacle largely to update Lukácsian Marxism by elaborating the sociological connections between some of the more important aspects of modern capitalism,15 Vaneigem sought in his Treatise on Etiquette for the Younger Generations to elaborate the subjectively-experienced, phenomenal connections between most of these same aspects of capitalist society. In Society of the Spectacle this meant Debord focused on: description of contemporary capital developing new forms of commodity production and exchange, the increasing importance of consumption over production, the integration of the working class through new mechanisms of passive participation, particularly the development of spectacular forms of mediation – communication and organization, and the overarching integration of these new forms of production and exchange in a continually developing, self-reproducing sociological totality which he called "spectacular commodity society." Vaneigem's innovation is the systematic description of these same developments from the other side, the side of lived subjective experience in everyday life: phenomenal descriptions of humiliation, isolation, work, commodity exchange, sacrifice and separation he has himself undergone or suffered, which help readers interpret their own experiences similarly.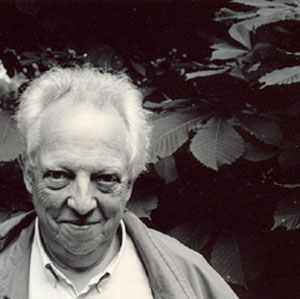 Raoul Vaneigem and the revolution of everyday life
Raoul Vaneigem's Treatise was a first, exploratory 20th century attempt at the descriptive phenomenology of modern slavery and its refusal.16 Through the Treatise Vaneigem urged rebellion against this enslavement through the refusal of work and submission, along with the reappropriation of autonomous desire, play and festivity. This phenomenology of lived rebellion was soon played out in the protests, occupations, graffiti, and the general festivity of the 1968 Paris May Days – within mere months of its initial publication. This is what makes Vaneigem still exciting to read a half century later.
A look at the wide variety of the most popular slogans and graffiti from the May Days in Paris – the ones that captured people's imagination and gave the period its magic – makes it hard to ignore the fact that the emotional power they expressed (and still express) was based primarily on the excitement of the new focus on changing everyday life. And that Vaneigem's Treatise was probably their most common source. Largely gone were the old leftist slogans exhorting workers to sacrifice for the advancement of their class organizations, to put themselves at the service of their class leaders, or to build a new society by helping class organizations take over management of the old one. Instead, people were exhorted to organize themselves directly on their own not only outside of the ruling organizations, but also outside of the pseudo-oppositional organizations of the left. And not with the relatively abstract political goal of building systems of Socialism or Communism, but with the here and now, practical goal of organizing their own life-activity with other rebels directly and without giving up their initiative and autonomy to representatives and bureaucrats.
This refusal of representation and bureaucracy, along with the emphasis on autonomous desire, play and festivity obviously has much more in common with the historical theory and practice of anarchists than with most Marxists. In fact, Marxists of the old left and the new will often be the first to point this out – and criticize it. But there still remains a surprisingly large area of crossover and cross-pollination between the multitude of creative, grass-roots movements, rebellions and uprisings within the broad libertarian milieu and some of the more libertarian-leaning of the minority traditions within Marxism. Of the latter, it was the council communists in particular, whose politics were largely adopted by the SI. And this is where the deep ambiguity of the SI is based. All of Marxism – including its dissenting minorities, and all of its myriad splinters, both mainstream and marginal – is fundamentally based upon the unavoidable sociological perspectives of species, society and class. All Marxism begins and ends with these abstractions. This is counter to the broad libertarian tradition, where actual people – with all their messy lives and struggles, hopes and dreams – are necessarily the center of theory and practice. This is the real "unbridgeable gap" – as the sectarians so love to put it. But it is between the ideologically-constructed, abstract subjectivity of reified concepts (like society and the proletariat) and the actual, phenomenal, lived subjectivity of people in revolt together. The SI was never able to overcome this divide. Nor was Vaneigem's Treatise. But Vaneigem did make it farther than anyone else at the time in his text.
The only reason sociological investigations, analyses and theories can tell us anything beyond the most obvious banalities is the extent to which they reflect the dominant forms of enslavement in a society of modern slavery. "Scientific," "objective" descriptions incorporating sociological explanations for mass human behavior depend upon predictable patterns of human action based upon broad social dictates of conduct, codified and enforced by institutions of domination.
If it hasn't yet ever been made clear enough, then now is the time to finally put to rest the necessarily ideological nature of any and every reified collective subject, whether religious, liberal, Marxist, fascist or nationalist, reactionary or revolutionary. And this isn't a question of adopting a methodological individualism over a methodological holism. One or the other may or may not be an appropriate choice for any particular specific investigation or analysis, depending upon one's goals. But beginning with a reality defined in terms of an abstracted species, society or class makes no more sense than beginning with a reality defined in terms of abstract individuals. The only reason sociological investigations, analyses and theories can tell us anything beyond the most obvious banalities is the extent to which they reflect the dominant forms of enslavement in a society of modern slavery. "Scientific," "objective" descriptions incorporating sociological explanations for mass human behavior depend upon predictable patterns of human action based upon broad social dictates of conduct, codified and enforced by institutions of domination. They are sociologies of mechanical human behavior. No significant, non-trivial sociology of autonomous self-activity is possible, since there is no possibility of predicting genuinely free, autonomous activity. This means that while Marxism may attempt to investigate, analyze and interpret human activity under the institutions of modern slavery – using scientific, dialectical or any other semi-logical means – it can tell us very little of any detailed significance about what the abolition of capital and state might actually look like. And to the extent that Marxist ideologies demand any particular forms, stages or means of struggle they will always necessarily make the wrong demands. Because the only right forms, stages and means of struggle are those chosen by people in revolt constructing their own methods. Council communism, as a form of Marxism, is not essentially different from the other ideologies of social democracy on this score. Nor, for that matter, are all the various ideological variations of anarchism struggling for an increased share in the ever-shrinking leftist-militant market.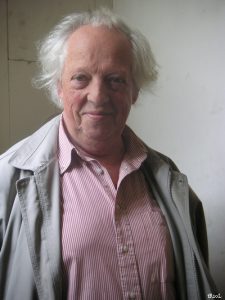 Vaneigem himself understands to a great degree what is at stake here. This is one major reason Vaneigem's text still inspires anarchists around the world. And the reason we decided to serialize the original translation of his Treatise in Anarchy: A Journal of Desire Armed back in the '80s. As he explains in his introduction:
" From now on the struggle between subjectivity and what degrades it will extend the scope of the old class struggle. It revitalizes it and makes it more bitter. The desire to live is a political decision. We do not want a world in which the guarantee that we will not die of starvation is bought by accepting the risk of dying of boredom."
And, in the first chapter of his Treatise:
"The concept of class struggle constituted the first concrete, tactical marshaling of the shocks and injuries which men live individually; it was born in the whirlpool of suffering which the reduction of human relations to mechanisms of exploitation created everywhere in industrial societies. It issued from a will to transform the world and change life."
Class struggle is not a metaphysical given. It is the cumulative result of actual flesh-and-blood personal decisions to fight enslavement or submit to it.
Class struggle is not a metaphysical given. It is the cumulative result of actual flesh-and-blood personal decisions to fight enslavement or submit to it. Those who wish to reduce these personal decisions to effects of social laws, metaphyiscal principles, psychological drives or ideological dictates are all our enemies to the extent that we refuse to submit. And we do refuse.
Notes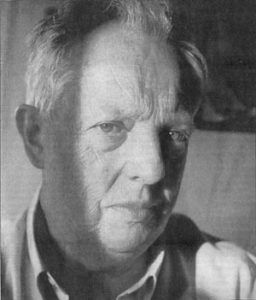 1. La Société du Spectacle was first translated into English as The Society of the Spectacle by Fredy Perlman and Jon Supak (Black & Red, 1970; rev. ed. 1977), then by Donald Nicholson-Smith (Zone, 1994), and finally by Ken Knabb (Rebel Press, 2004).
2. Traité de savoir-vivre à l'usage des jeunes générations was first translated into English by Paul Sieveking and John Fullerton as The Revolution of Everyday Life (Practical Paradise Publications , 1979), then by Donald Nicholson-Smith (Rebel Press/Left Bank Books, 1994) and (Rebel Press, 2001).
3. Dogan, Mattei. "How Civil War Was Avoided in France." International Political Science Review/Revue internationale de science politique, vol. 5, #3: 245–277.
4. In his 1955 essay, "Introduction to a critique of urban geography" (originally appearing in Les Lèvres Nues #6), Guy Debord suggests that: "Psychogeography could set for itself the study of the precise laws and specific effects of the geographical environment, consciously organized or not, on the emotions and behavior of individuals. The adjective psychogeographical, retaining a rather pleasing vagueness, can thus be applied to the findings arrived at by this type of investigation, to their influence on human feelings, and even more generally to any situation or conduct that seems to reflect the same spirit of discovery." (Ken Knabb, editor and translator, Situationist International Anthology, 1989, p. 5.)
5. Unitary urbanism consists in an experimental "critique of urbanism" that "merges objectively with the interests of a comprehensive subversion." "It is the foundation for a civilization of leisure and play." (unattributed, "Unitary Urbanism at the end of the 1950s," Internationale Situationiste #3, December 1959.)
6. By the time the SI disbanded in 1972 Guy Debord and Gianfranco Sanguinetti (relatively new to the organization) were the only remaining members.
7. René Viénét is the listed author of Enragés and Situationists in the Occupation Movement: Paris, May, 1968, essentially the SI's account of its activities during the May Days, written in collaboration with others in the group.
8. René Riesel was one of the Enragés at Nanterre who went on to join the SI.
9. Gianfranco Sanguinetti is notorious for his post-Situationist activities, most importantly, his scandalous authorship – under the pseudonym Censor – of The Real Report on the Last Chance to Save Capitalism in Italy, which was mailed to 520 of the most powerful industrialists, academics, politicians and journalists in Italy, purporting (as an assumed pillar of Italian industrialism) to support the practice of state security forces using terrorism under cover in order to discredit radical opposition. When Sanguinetti revealed his authorship he was expelled from Italy.
10.This episode led to a split in the Lettrists and the later founding of the more radical Lettrist International, which itself was one of the founding groups of the Situationist International. Debord was a member of the Lettrist International. Unfortunately, it's reported that a quick-thinking organist drowned out most of the Notre-Dame intervention.
11. The full title is On the Poverty of Student Life considered in Its Economic, Political, Psychological, Sexual, and Especially Intellectual Aspects, with a Modest Proposal for Doing Away With It. Mustapha Khayati was the main, but not the sole, author.
12. "Pro-situationist" or "pro-situ" was the (sometimes derisive) label given by Situationists to those who (often uncritically, or less than fully critically) supported and promoted Situationist ideas and practices as they (often incompletely) understood them, rather than constructing their own autonomous theoretical and practical activities. This includes most of the Situationist-inspired activities in the SF Bay area in the 1970s wake of the SI's own dissolution. There was a proliferation of tiny pro-situ groups like the Council for the Eruption of the Marvelous, Negation, Contradiction, 1044, the Bureau of Public Secrets, Point Blank!, The Re-invention of Everyday Life and For Ourselves. Most Situationist-influenced anarchists at the time (for example, Black & Red in Detroit, and a bit later John & Paula Zerzan's Upshot, the Fifth Estate group, Bob Black's Last International, the group around Anarchy: A Journal of Desire Armed, and others) stood apart from these interesting attempts to carry on the Situationist project in a very different North American social, political, economic and cultural situation, if for no other reason than basic disagreements with the SI's Marxism, councilism, fetishization of technology, ideological rationalism, inadequate ecological critique and seemingly complete ignorance of indigenous resistance. (Which is not to say that Situationist-influenced anarchists didn't have their own, often equally-debilitating problems.)
13. See Ken Knabb's translator's introduction to the third chapter of Raoul Vaneigem's From Wildcat Strike to Total Self-Management, included in Knabb's Bureau of Public Secrets web site at: http://www.bopsecrets.org/CF/selfmanagement.htm
14. "Vaneigemism is an extreme form of the modern anti-puritanism that has to pretend to enjoy what is supposed to be enjoyable…. Vaneigemist ideological egoism holds up as the radical essence of humanity that most alienated condition of humanity for which the bourgeoisie was reproached, which 'left remaining no other nexus between man and man than naked self-interest'…." – page 256 of Ken Knabb, "The Society of Situationism" published in Public Secrets (Bureau of Public Secrets, 1997).
15. Debord borrowed heavily from the Socialisme ou Barbarie group's flirtation with council communism, or councilist social democracy. He was a member of S. ou B. for a time.
16. Vaneigem's is so far the best update of Max Stirner's original nineteenth century phenomenology of modern slavery and autonomous insurrection, Der Einzige und Sein Eigenthum, mistranslated into English as The Ego and Its Own. (A more accurate translation would be The Unique and Its Property.) Although Vaneigem mentions Stirner in his text, it is unclear how well he understands Stirner's intent, and how much he has been influenced by Stirner.
Comments Off on Raoul Vaneigem: The Other Situationist
class struggle, Critique of Everyday Life, critique of leftism, debord, may 1968, post-left, revolution of everyday life, situationist, situationist international, society of the spectacle, treatise on living, vaneigem
A review by Jason McQuinn
Max Stirner edited by Saul Newman (Palgrave Macmillan, New York, 2011) 223 pages, $90.00 hardcover.
One more sign of the ongoing revival of interest in the still-generally-ignored seminal writings of Max Stirner is the appearance of the first collection of essays to be published in the English language on the subject of his life and work. You can bet it won't be the last. The title itself, simply Max Stirner, gives little indication of the specific intent or content of the collection. But the publisher is Palgrave Macmillan, an academic imprint for Macmillan Publishers in the UK and St. Martin's Press in the US, indicating that the aim here is an academic – rather than explicitly partisan, polemical or critical – work. It has been published as the first text of a series of "Critical Explorations In Contemporary Political Thought," whose "aim…is to provide authoritative guides to the work of contemporary political thinkers, or thinkers with a strong resonance in the present, in the form of an edited collection of scholarly essays." Given this ingenuous series description, it has to be pointed out that it is absurd to present the book as an "authoritative guide" to the writings of a man who would likely more than anyone else refuse the very possibility. This is, unfortunately, only the first of many indications of the uneven nature and quality of this collection. By now, rather than empty "authoritative" pretensions, it should be clear that any serious Stirner scholarship requires a large amount of humility in the face of all the historical incomprehension and mystification Stirner's work has already received from the academy.
The editor of the collection is Saul Newman, an academic known in libertarian circles mostly for his advocacy of what he calls "post-anarchism" (sometimes considered short for "post-structuralist anarchism"). Post-anarchism in practice entails a mishmash of often awkward attempts at a philosophical synthesis of post-structuralist or post-modernist theories – especially Foucault's – with schematic, heavily theoretical and largely leftist versions of anarchism. Most often in these syntheses, post-structuralist currents end up in the dominant position, in charge of reforming a post-modernist anarchism from a heavily caricatured essentialist, modernist past. Somewhat incongruously, some of Max Stirner's ideas also often figure in the "post-anarchist" stews, especially in Saul Newman's variation. However, Newman's own post-anarchist position (in which Stirner is elsewhere touted as a "proto-poststructuralist thinker") does not appear to be consistently shared by other contributors to the volume reviewed, thus occasionally leaving rather large leaps in commitments and theoretical positions between any one essay and the next. On the whole this seems to be a positive point for the book, allowing those neither interested in nor convinced by post-anarchist perspectives to share other perspectives on Stirner in this eclectic academic mix. Given the variety of perspectives expressed in the texts that make up this volume, it makes sense to separate them out in order to give each author, however briefly, his and her due, beginning with the editor's introduction.
"Re-encountering Stirner's Ghosts" by Saul Newman
Apparently in deference to Derrida's dominant (though somewhat incoherent) trope in Specters of Marx, the title of Newman's introduction, "Re-encountering Stirner's Ghosts," seems at least in part intended (among other contradictory intentions) to imply that the "ghosts" Stirner exposes in Der Einzige und sein Eigentum (which I will translate here as The Unique and Its Own¹) also haunt and/or obsess Stirner personally² (rather than haunting and obsessing instead only the great mass of deluded individuals who themselves take these "ghosts" for real, external powers instead of imagined constructions of their own self-alienated powers.) Or that even Stirner himself somehow "haunts" readers! However useful and accurate it might be to portray Karl Marx as still haunted by such "specters," it doesn't make any real sense in the case of Stirner, as any careful reading of The Unique and Its Own will reveal. And, beyond this, when Newman later (p. 3) suggests: "Stirner has never ceased to be a ghost," we would do better to read: "Stirner has never ceased being reduced to a ghost" by idealists and religious rationalists of all types – including post-structuralists. It is otherwise clear from Stirner's own words that he personally has no cares nor worries from all the ghosts that the vast masses of people are always so busy constructing to haunt themselves. In fact, as Stirner announces, his concerns are completely beyond and outside of any ghostly or spiritual concerns. They are purely his own concerns. Nor does it make much sense to cast Stirner himself as a metaphorical ghost for his readers just because we know so few details of his life or because most of his readers show little or no understanding of his texts. Or even because Stirner's critiques are not so easily dismissed as most of his critics at first seem to believe, often returning to trouble even their most careful philosophical, religious or moral calculations. These poorly-aimed hauntological³ rhetorical moves by Newman will most likely just lead more people into even more confusion that could instead be relieved with a bit more serious, observant – and logical – research and analysis. At the least, it should be realized by commentators that the haphazard blending of Stirner's careful critique of spirits/ghosts/the uncanny with Derrida's intentionally vague and capricious trope will never be likely to lead to an increased understanding of Stirner when there are already so many mystifications of Stirner's arguments that readers must sort through without having any more added.
However, despite the questionable preconceptions and rhetorical conceits involved in Newman's post-structuralist, post-anarchist perspective, he does manage to provide – for one very brief stretch – what could have been the beginning of an exemplary introduction to the volume when he argues:
"… In marking a break with all established categories and traditions of thought – Hegelianism, humanism, rationalism – and in demolishing our most deeply entrenched notions of morality, subjectivity, humanity and society, Stirner takes a wrecking ball to the philosophical architecture of our Western tradition, leaving only ruins in his path. All our beliefs are dismissed by Stirner as so many ideological abstractions, 'spooks,' 'fixed ideas': our faith in rationality is shown to be no less superstitious than faith in the most obfuscating of religions. Man is simply God reinvented; secular institutions and discourses are alive with specters of Christianity; universalism is spoken from a particular position of power. Stirner tears up the paving stones of our world, revealing the abyss of nothingness that lies beneath." (p. 1)
Newman is at his best at moments like this when obfuscatory post-structuralist terminology is left behind for plain old English, and when his cloudy references to obscure (for non-academic readers) French theorists like Lacan, Foucault and Derrida evaporate, momentarily leaving us with relatively transparent prose under clear blue skies. Newman's remarks above make it hard for anyone familiar with Stirner to object. Stirner clearly breaks with any and "all established categories and traditions of thought." He certainly demolishes every "entrenched notion." Stirner even "takes a wrecking ball to the philosophical architecture of our Western tradition" – Newman here interestingly echoes (Stirner-influenced) Feral Faun's old essay title: "Radical Theory: A Wrecking Ball for Ivory Towers." (4) (Though Newman also seems oblivious to the implications his own position as one of the minor "philosophers" of that very architecture – himself inhabiting one of the lesser "Ivory Towers.") Newman's perspective on Stirner's "wrecking ball" may also seem somewhat limited if confined to "our Western tradition," when there should be no reason to regard its effects as being confined to a single tradition, especially since Stirner's work is not unknown among Eastern philosophers (see, for example, works by members of the Japanese Kyoto School like Nishida Kitaro and Kieji Nishitani), nor was Eastern thought unknown to Stirner.
The otherwise promising opening of Newman's introduction is unfortunately ruined when he concludes his first paragraph with the standard howler of Stirner (pseudo-) scholarship.
"All that is left standing after this frenzy of destruction is the Ego – the only reality – smiling at us enigmatically, like Stirner himself, across the course of the nineteenth and twentieth centuries to our present day." (p.1)
Because this howler is so often repeated in so much of the heretofore persistently incompetent "scholarship" on Stirner it requires a fair bit of unavoidable explanation. (5)
This statement might make some sense if Stirner had actually written anything in his masterwork suggesting that a concept of "the Ego" could ever be "the only reality." But he didn't. Nor does he ever suggest that such a concept would be "left standing" after his destruction of – and exit from – philosophy. In The Unique and Its Own, Stirner neither speaks of any generic concept of "the Ego" in those words, nor even of "the I" at all in any positive, uncritical way. Nor, for that matter, did Stirner ever suggest that "the only reality" could ever possibly lie in any generic or universal conception at all. Stirner is, on the contrary, quite clear that it is only I, "the Unique," who am both "all and nothing." That is, it is myself only as indefinable, nonconceptual, actually-lived I who am all. And there can be no possible concept (thought), even the completely and transparently nominal (and thus "empty") concept of "the Unique" that actually has any real, independent, living existence for me. In order for academic scholarship on Stirner to finally exit its self-prolonged dark age, it will have to at the very least begin from this minimal understanding instead of perpetually recapitulating the unfounded confusion between I, "the Unique" (Stirner's name suggesting his entire nonconceptual life-process, including his entire world as it is lived) and "the I" or "the Ego" (as generic, determinate concepts, however they may be defined). Currently we have entered well within the second half of the second century of pseudo-scholarly mystification on this point, extending from Stirner's earliest critics all the way to contemporary liberal, Marxist, and now post-structuralist critics. Can't we all at last drop these mystifying references to "the ego" that Stirner never advocated – at least in essays and books claiming to explore Stirner's writings?
In The Unique and Its Own, Stirner neither speaks of any generic concept of "the Ego" in those words, nor even of "the I" at all in any positive, uncritical way. Nor, for that matter, did Stirner ever suggest that "the only reality" could ever possibly lie in any generic or universal conception at all. Stirner is, on the contrary, quite clear that it is only I, "the Unique," who am both "all and nothing." That is, it is myself only as indefinable, nonconceptual, actually-lived I who am all. And there can be no possible concept (thought), even the completely and transparently nominal (and thus "empty") concept of "the Unique" that actually has any real, independent, living existence for me. In order for academic scholarship on Stirner to finally exit its self-prolonged dark age, it will have to at the very least begin from this minimal understanding instead of perpetually recapitulating the unfounded confusion between I, "the Unique" and "the I" or "the Ego".
Newman goes on to correctly stress that "Stirner is a thinker who defies easy categorization" (p. 2) and that he has had a profound impact – an "often shattering impact – on the trajectory of social and political theory." (p. 2) But just as Newman opens an opportunity to expose not just Karl Marx's squirming attempt in The German Ideology "to exorcise the spectre of idealism from his own thought by claiming to find it in Stirner's" (p. 2), but more importantly Marx's ultimate failure in this attempt, he stops short. Newman shows no understanding that although Marx might have attempted to escape from his humanism and idealism due to his "encounter with Stirner," he in fact failed to escape, succeeding only in masking his humanism and idealism in a more obscure and mystifying manner. Given the inclusion of Paul Thomas' expectedly pro-Marxist and anti-Stirner interpretation of the Stirner-Marx encounter in this anthology, it isn't clear how much Newman's subtle whitewashing of Marx is just being politic with a contributor, or how much Newman himself remains in thrall to (ultimately idealist) Marxist categories of philosophical or dialectical materialism. As is so often the case with commentators on Stirner, Marx escapes any but the most toothless of criticisms when any half-way consistent application of Stirner's critique to Marxist categories would easily expose their pious nature.
Newman states that he "…prefer(s) to see Stirner as a tool to be used, as a means of forcing apart the tectonic plates of our world and destabilizing the institutions and identities that rest upon them." (p. 4) And this is a perfectly good use of Stirner's work. Yet, Newman also makes it clear over and over again in his introduction that he will not allow himself to understand Stirner (or use this "tool") outside of the categories of post-structuralist philosophy. The (minor) "tectonic plates" of post-structuralism and post-modernism must not themselves be destabilized. Stirner can and will be used by Newman as a tool in their service, but never as a source for potentially autonomous criticism outside of – and far more radical than – the philosophical and religious preconceptions and limits of post-structuralist and post-modernist ideologues like Derrida, Foucault and Deleuze. Newman will "…conjure up Stirner's ghost," but not allow that such conjuring is a recuperation and mystification of Stirner's exit from every category of religion, philosophy and ideology, not just from the range of categories that Newman himself is currently ready to leave behind.
"A Solitary Life" by David Leopold
To whatever extent David Leopold's condescending – and at times bizarre – biographical sketch of Max Stirner's life is actually meant to provide a "Historical Context" (p. 19) for understanding Stirner and his texts, as the book's section title would appear to indicate, it certainly fails in reaching beyond fairly immediate circumstances. What can be said about a biography – of a widely misunderstood, occasionally celebrated though often denounced or reviled, but incredibly creative, controversial and powerful figure in the history of ideas and their criticism – that ignores just about every avenue for exploring the relation of the historical context of Stirner's writing to the meanings and understanding of his texts besides those few already well-traveled? Leopold could have at least attempted to give readers a brief picture of the social, economic, political, or at least the philosophical and cultural context of post-revolutionary Europe, Vormärz Germany, and especially Berlin in which Stirner lived and wrote. Instead, Leopold is content to merely summarize the standard biographical details easily available from John Henry Mackay's works on Stirner's life, along with emphasizing a few relatively salacious tidbits of unsubstantiated gossip and rumor about the author's marriages, sex life, occasional penury, and even the location of his skull! In addition, he occasionally adds a few of his own speculations along with the extraneous comments of others concerning side questions whose relevance to an account of Stirner's life and writings might better have been left for footnotes. Any broad consideration of the intellectual context of the times is especially absent. Although Leopold could hardly have avoided mention of contemporary Hegelians and post-Hegelians with whom Stirner associated, there is not a single mention of the German Romantics; of important German philosophers like Immanuel Kant, Johann Fichte or Schelling; or even of such an epochal event as the French Revolution in this account. Leopold uses more space to recount and speculate about the life and bitter comments of Stirner's ex-wife (made more than 50 years after their separation!) than he does to recount the history and content of all of Stirner's sixty articles published immediately prior to The Unique and Its Own! Leopold seems somewhat uncertain here whether he's writing for a scholarly tome or the tabloid press, and thus succeeds at neither. Readers hoping for more light to be shed on Stirner through an examination of the "historical context" of his life and works will be left wondering what Leopold was thinking when he wrote this essay. We can only hope that the next person to take up the challenge will approach it more seriously.
"The Mirror of Anarchy: The Egoism of John Henry Mackay and Dora Marsden" by Ruth Kinna
Ruth Kinna examines the real-existing "egoism" of John Henry Mackay and Dora Marsden within and at the margins of the libertarian milieu at the turn of the 19th to the 20th centuries. She further situates her examination within terms of recent differences between Alan Antliff and Saul Newman regarding the relation of anarchism to post-structuralism. Although both Mackay and Marsden are interesting figures with genuine achievements, they are also both marginalized – when not completely ignored – within ideologically leftist, including left anarchist, accounts of libertarian history and thought. Despite Kinna's seeming enthusiasm for Newman's narrowly post-structuralist reading of Stirner, she shows a welcome openness to the lives and texts of Mackay and Marsden that allows them to speak for themselves rather than as puppets of post-structuralism or of the "Stirnerism" that they represent for her. Kinna, citing Antliff's critique of Newman, takes a step towards exposing the importance of the wide-ranging and broadly multiplicitous forms and expressions anarchism has taken throughout its existence. But, though these examinations of Mackay and Marsden are genuinely interesting and a pleasure to read, they actually shine little light on the understanding of Stirner's writings. Kinna indicates this herself when she ventures: "How far either Mackay or Marsden faithfully interpreted Stirner is a moot point." This can also be a warning for those not already alert to the fact that egoism is not a settled, agreed phenomenon and not all self-appointed or alleged "egoists" share anything like the same perspective. But even non-Stirnerian egoists can hold a "mirror to anarchy" and provide worthwhile, sometimes life-changing, insights.
"The Multiplicity of Nothingness: A Contribution to a Non-reductionist Reading of Stirner" by Riccardo Baldissone
One of the two most interesting contributions – one of the two real reasons for picking up this book – is Riccardo Baldissone's "non-reductionist reading" of Stirner. Even though it's actually not a "non-reductionist" reading except through a strange and playful bit of pomo logic. It's actually an anachronistic reading of Stirner according to more common logic and word usage. But I won't quibble too much here, since the result is a sophisticated, sometimes insightful, and most often enjoyable romp through history making connections in both directions – forwards and back – between Stirner and later forebears or his earlier successors. Precisely because of its explicit playfulness, Baldissone can get away with revealing revealing connections that may not technically exist in our usual reality, but still can exist just the same by his and our making them. However, just as Kinna's examinations of Mackay and Marsden (while interesting for unraveling a few of the complex relations of egoism and anarchism) don't add much to our understanding of Stirner's writings themselves, Baldissone's anarchronistic connections are read loosely enough that what they reveal doesn't always add that much either. Except that Baldissone already begins his reading from a more profound understanding of Stirner's Einzige ("Unique") that allows him to focus on far more interesting aspects of these connections than we would otherwise expect! Especially worthwhile here, are his discussions of the nonconceptual nature, the radical openness, and the "multiple monstrosity" of Stirner's egoist critique, which most often demand that he be at least fundamentally misunderstood, when not outright ignored, ridiculed or demonized by all those complicit in the culture of modern slavery. Among other authors, Baldissone covers – sometimes all too briefly – connections between Stirner and Gilles Deleuze, Ivan Illich, Michel Foucault, Carl Schmitt, Derrida, Wittgenstein, Marx, Sorel, Hegel (here mentioning Lawrence Stepelevich's "truly remarkable essay 'Max Stirner as Hegelian'"), Kant, and the "western Church Fathers." In passing Baldissone argues that "Stirner's implacable indictment of ideas cannot be brought back under the umbrella of critique," though in doing so he ignores that Stirner does make a distinction between ideological ("servile") criticism – which always involves substituting one fixed idea or presupposition for another – and "own criticism." But in the main Baldissone has launched a nicely provocative attack on (the generally sub-) standard Stirner scholarship in a very encouraging manner!
"The Philosophical Reactionaries" translated and introduced by Widukind De Ridder
The other major reason to pick up this book is the inclusion of two contributions from Widukind De Ridder – the first an introduction to and translation of Stirner's response to his critic Kuno Fischer, and the second a longer commentary on "The End of Philosophy and Political Subjectivity" a bit later in the collection. De Ridder's introduction, by giving no opinion, is much too easy on skepticism about Stirner's authorship of "The Philosophical Reactionaries," (which was originally attributed to "G. Edward"). Given that the essay was published by the same person (Otto Wigand) who published Stirner's Der Einzige und sein Eigenthum itself, his publisher could hardly have been unaware of the identity of the "G. Edward" responding to Stirner's critics, yet never gave (nor did Stirner himself give) any indication it wasn't Stirner. But De Ridder shows the most insight into the intentions and implications of Stirner's writings of all contributors to this volume. So it is only fitting that he has provided the first full English translation of "The Philosophical Reactionaries" here, a very valuable and essential text giving a final response to a critic, following the original "Stirner's Critics" reply to Feuerbach, Moses Hess and Szeliga. As De Ridder indicates, the timing of this response offers "a unique insight into Stirner's own appraisal of [his] book in the wake of the ultimate demise of Young Hegelianism." (p. 89) An appraisal that allowed Stirner "to emphasize how [his] criticism of humanism was eventually a criticism of philosophy itself." (p. 92) Stirner makes short work of the young Fischer in the text, with slashing wit that leaves Fischer and all of philosophy abandoned in the dust.
"Max Stirner and Karl Marx: An Overlooked Contretemps" by Paul Thomas
"Stirner's work has always been a special target for Marxist damnation, given its overt challenge to every form of ideology, including all Marxist ideologies. But ever since Karl Marx's German Ideology was published the clash between Stirner and Marx has taken on ever more importance."
Stirner's work has always been a special target for Marxist damnation, given its overt challenge to every form of ideology, including all Marxist ideologies. But ever since Karl Marx's failed materialist attack on Stirner in
The German Ideology
was finally published in 1932 the clash between Stirner and Marx has taken on ever more importance for defenders of Marxism. As a result we have seen a continuing stream of (usually off-hand and well off-base) Marxist critiques of Stirner appear, most of which borrow heavily from Marx's own early misinterpretations of Stirner's work. Paul Thomas' critique of Stirner is little different – though a little more intelligent than most – in this respect. Thomas has at least a small ability to occasionally give Stirner some token credit for a few of his critical contributions. In general, though, Thomas insists on agressively following Marx's lead in reducing Stirner's work to an idealistic caricature constructed from dialectical materialist categories. Rather than ever allow Stirner to make points on his own, Thomas slavishly interprets Stirner's every move in terms of an original Marxist incomprehension that defies logic, but serves the purpose of protecting Marxist ideological clichés from Stirner's actual criticisms. There's really no excuse for including this completely out-of-place text in this collection.
"Max Stirner: The End of Philosophy and Political Subjectivity" by Widukind De Ridder
The second of Widukind De Ridder's valuable contributions to this volume makes the hard-to-avoid argument that Stirner's critique inevitably leads to a refusal of philosophy. Although this refusal was mostly implicit in Stirner's The Unique and Its Own, Stirner made it impossible to ignore in "The Philosophical Reactionaries." This means that it is at least problematic to include Stirner as one of the "Young Hegelians," as though he shared an essentially similar relation to Hegelian philosophy as the others so classified, like Ludwig Feuerbach and Bruno Bauer. And it certainly means, as De Ridder argues, that Stirner's "ideas cannot be reduced to a traditional philosophy of the subject (existentialism)," and that his writings "not only question the revolutionary subject in a strictly Marxist sense, but eventually any form of (political) subjectivity." (p. 143) De Ridder further notes that "For Stirner the crisis of the estate order [in Vormärz Prussia] calls neither for a new synthesis nor a new philosophy of the self, but necessitates new ways of transcending the political and societal horizon as a whole." (p. 145) And Stirner does this by "dissolv[ing] existing philosophical categories by contrasting them with concepts that lay explicitly beyond philosophy." (p. 145) These latter "concepts" outside philosophy include the "Unique," "ownness" and "egoism." The bulk of De Ridder's arguments cover the conflict between the development of Bruno Bauer's immanent philosophical critique of Hegel and Stirner's "parody of the Young Hegelian quest to identify a modern political subject." This makes fascinating reading, especially since Bauer himself has been so rarely translated and studied in English-language scholarship, despite his great importance for post-Hegelian critiques. De Ridder concludes that Stirner's Unique "is fundamentally extra-conceptual. Stirner's radical nominalism places the concept of [the "Unique"] outside of philosophy and destroys the subject-object dichotomy." (p. 157)
"Why Anarchists need Stirner" by Kathy E. Ferguson
Kathy Ferguson uses Schmidt and van der Walt's ill-conceived Black Flame: The Revolutionary Class Politics of Anarchism and Syndicalism (already notorious for its extremely narrow and ideological syndicalism) as a foil for arguments in favor of a Stirnerian theoretical and practical autonomy. But she works at this, rather peculiarly (for an anarchist), through use of analyses of the somewhat popular (in leftist circles) post-Stalinist Slavoj Žižek. Thus, while the initial impulse seems worthwhile, the value of "Why anarchists need Stirner" is somewhat mitigated for those who know Stirner well, because Ferguson both undercuts the premise with widely misplaced praise for the "otherwise excellent book on global anarchism and syndicalism, Black Flame," at the same time that she insists on using an anti-anarchist, pro-Leninist critic (Žižek) to help explain a Stirner with whom he is completely at odds. Still, despite these problems, the essay is largely successful despite itself. But this is probably because (except when Stirner is successfully misrepresented) anti-Stirner arguments are almost guaranteed to fail when directed at anarchists who value their theoretical and practical autonomy. Ideologists like Schmidt and van der Walt, and all the others whose leftism far outweighs any commitment to libertarian values, might as well give up their crusade. Until they can fully detach practical autonomy from anarchism – an impossible feat, without destroying the anarchist impulse itself – they are doomed to a self-delusionally revisionist battle against any and every actually-existing anarchist.
"Stirner's Ethics of Voluntary Inservitude" by Saul Newman
Saul Newman saves his own most valuable work for the final contribution to this volume, in which he compares Max Stirner's arguments for insurrectionary insubordination to Étienne de la Boëtie's earlier critique of "voluntary servitude," although, unfortunately, Newman once again misrepresents Stirner by focusing on "the singularity of the individual ego" instead of on Stirner's nonconceptual "Unique." Despite the clear exposition of Stirner's critique of philosophy raised by Widukind de Ridder in his two contributions to this book, Newman still insists on describing "Stirner's philosophical project … as one of clearing the ontological ground of all essential foundations." (p. 204) But he clearly has no "philosophical project." As he tirelessly repeats, his is not a project of the individual or the ego, but of his own! Newman is at least correct, though, that one of Stirner's big contributions "is to point out the futility of founding political action on metphysical ideas of human nature, science, historical laws and assumptions about a shared rationality and morality." (p. 206)
Notes
1. This is the title for a current CAL Press project-in-process to publish a revised (corrected) edition of the Steven Byington translation of Der Einzige und sein Eigenthum that dispenses with the disastrous confusion between Stirner's "Einzige" and "the Ego" that Benjamin Tucker's title and Byingon's text have introduced and reinforced. Also underway is Wolfi Landstreicher's completely new translation, which should also help immensely to clear up this confusion, slated to appear under the more literal title as The Unique and Its Property.
2. Newman comments, "…just as we think we have [Stirner] pinned down, he slips away again like one of his own spectres." (p. 2, my emphasis) Elsewhere Newman asks, "Why, then, resurrect Max Stirner, the thinker who was obsessed with ghosts, "spooks," and ideological apparitions…." in "Spectres of Freedom: Stirner and Foucault" (Postmodern Culture Vol.14, #3, May 2004).
3. "Hauntology" is one of those pomo jokes you couldn't make up without feeling deeply embarrassed for yourself, but seem to be taken seriously by (too) many academics. The source is Derrida's relatively incoherent Spectres of Marx.
4. This essay was originally published in Anarchy: A Journal of Desire Armed #38, Fall 1993 (C.A.L. Press).
5. See my "John Clark's Stirner," published in Anarchy: A Journal of Desire Armed #68/69 (undated) as "John Clark's Spook," and my introduction to Wolfi Landstreicher's translation of Max Stirner's Stirner's Critics (LBC Books / CAL Press, 2012), "Clarifying the Unique and Its Self-Creation." (Landstreicher's translations in Stirner's Critics include both the first full English translation of "Stirner's Critics," as well as a second English translation of "The Philosophical Reactionaries," which appears to have been completed not long after –and unaware of – De Ridder's translation.)
Comments Off on Max Stirner: mixed bag with a pomo twist
david leopold, egoism, einzige, kathy ferguson, marx, paul thomas, riccardo baldissone, ruth kinna, saul newman, stirner, the unique, widukind de ridder